Hello,
i make a new show with ProShow Producer 9.0.3782.
Problem: All images get a colorshift and become much more saturated than they are originally (see image). This can already be seen in the preview window, and also when the show is created as exe.file.
All images are in 24bit sRGB. I have not changed any settings in the adjustment or effects windows. I processed them in Adobe Lightroom and/ or Photoshop.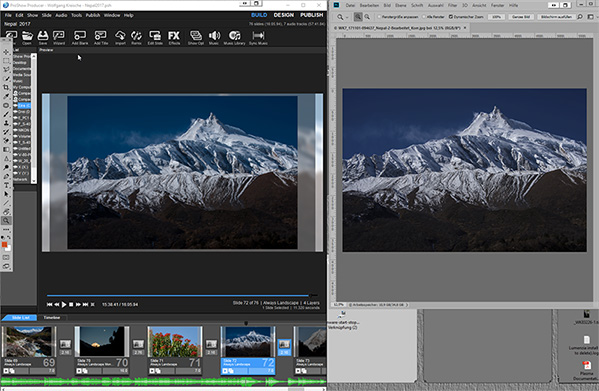 What can I do that the pictured remain with their original colours?
Thanks for help
Wolfgang