I am new to the Forum (Just joined), and I apologize if this suggestion/request has been mentioned before. My feature suggestion is the ability to sort images by "Picture Taken On". This option is useful when working with pictures taken by different cameras/photographers.
It is missing in the current version as can be seen in the menu below: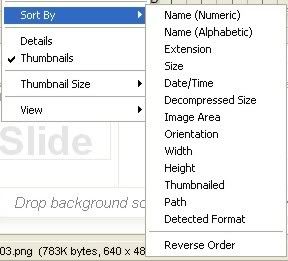 In other words, I would like to be able to sort images by the date from the EXIF information and not by the date/time the file was last edited (Actual option in PSP) as is possible in Windows, right now, and shown in the image below.
Albert